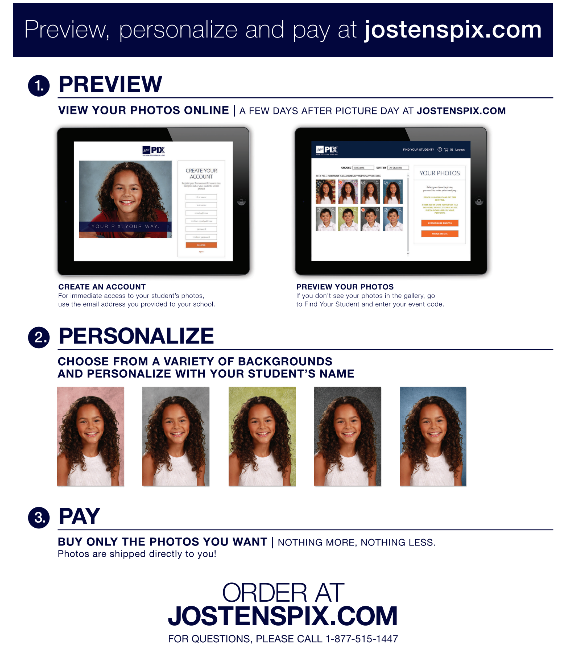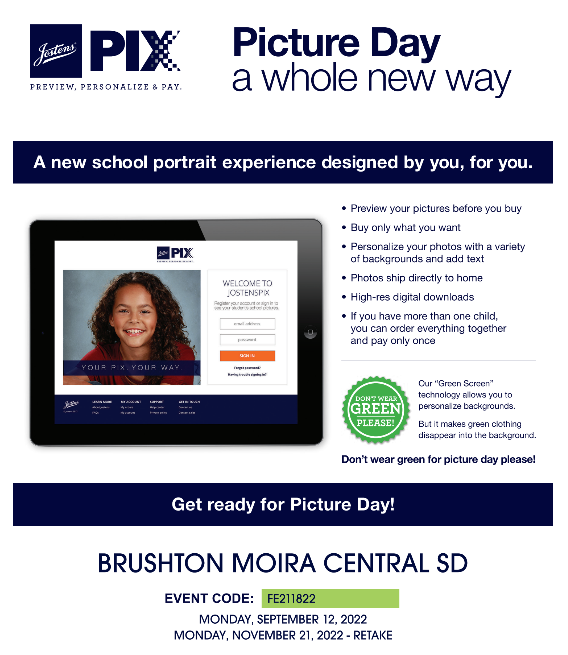 The Yearbook Staff would like to remind parents, staff, and students that Monday, September 12 (this upcoming Monday) will be PreK-12 picture day. Please do not wear green, as there will be a green screen behind you or your child.
This year our school photos will be taken by JostensPix. All picture day orders must be made online.
A flyer will be sent home with your child on Monday and a digital version is attached here. You will need the code on your flyer to place your photo order. Please follow the directions listed on the flyer. You will need to go to "Find your student" and enter the event code after creating your account.
Thank you for your cooperation and we look forward to seeing all of the smiling faces on Monday!